When you're thinking about having new benchtops installed, the first thing you should consider is what type of material you'd like them to be made of. While there are plenty of options available, marble should be at the top of your list.
If you're looking for benchtops in NZ, we provide marble and more. But what is it about marble that makes it a great choice for your kitchen? To answer this question, let's take an in-depth look at some of the benefits of choosing marble as part of your kitchen design. Here are four of the many reasons you should consider giving your kitchen a marble benchtop.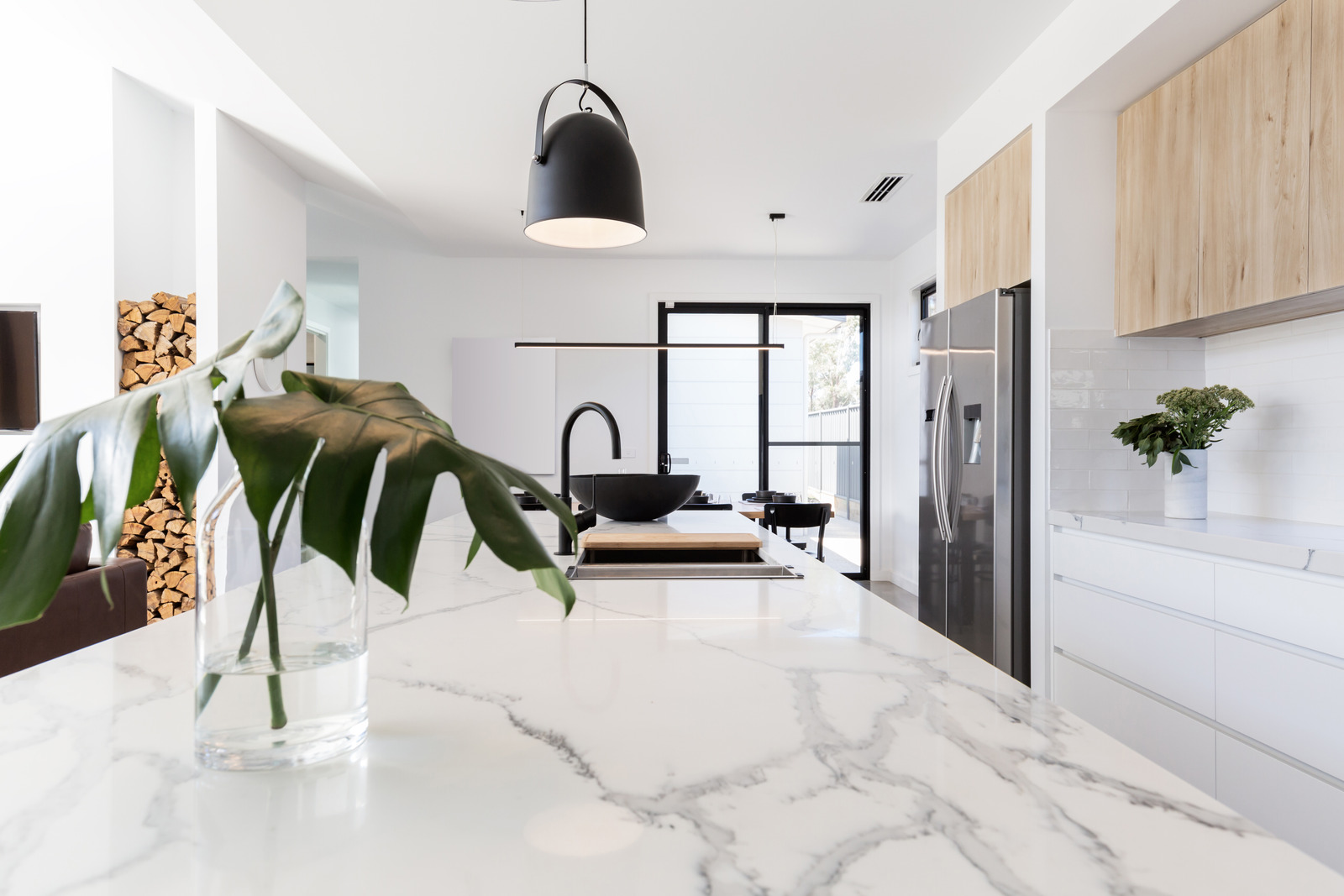 1) It enhances your kitchen's appearance 
Marble is available in numerous patterns and colours, so you should have no problem finding marble that matches the rest of your kitchen's design while adding an eye-catching final touch. Marble carries certain connotations of elegance and sophistication, so if you're aiming to give your kitchen a luxurious look, marble is definitely the way to go. Black or white marble looks sleek and understated, while other options such as green or pink can add a vibrant splash of colour.
2) Affordability
Despite its luxurious image, marble is readily available, making it one of the more affordable options when it comes to benchtops. This means you can have a kitchen that looks amazing without having to stretch your budget.
3) Marble is durable 
As a natural stone, marble is highly durable. Although it is a soft stone and therefore potentially vulnerable to scratches, it's relatively straightforward to maintain, provided the marble is sealed. The smooth surface also means it's easy to clean.
4) Marble is heat resistant 
Marble's heat resistance makes it an ideal material for kitchen benchtops, as it won't be damaged by its proximity to the oven or the stove. This is good news for anyone who spends a lot of time cooking, as it means your kitchen can be both stylish and practical. In other words, you don't have to sacrifice aesthetics for the sake of frequent kitchen use, and you can enjoy cooking in beautifully-designed surroundings.
It's clear there is a wide range of benefits to choosing marble for your kitchen benchtops. Here at The Benchtop Guys, we provide benchtops in NZ, from marble to a range of other materials, so talk to us today to find out what we can do for your kitchen.