If you're planning to redecorate your kitchen, choosing a colour scheme is likely to be at the top of your to-do list. But with so many options available, it can be hard to know what to choose. That's why we've put together this list of the top three colours for kitchens this year, so you can find out what's in fashion when it comes to home décor and start to get an idea of what colour would look good in your kitchen.
1) Black
Black might sound like an unusual choice for a kitchen, but it's become a popular design decision in 2023 – and the trend seems set to continue. While it might better to choose a lighter colour if your kitchen is small and you're concerned about it looking crowded, a black kitchen can be a really striking space that people are sure to comment on. If you're looking for a colour to get people talking, black is definitely worth considering – plus, black benchtops and cupboards are an effective way to give the room a sleek, sophisticated image.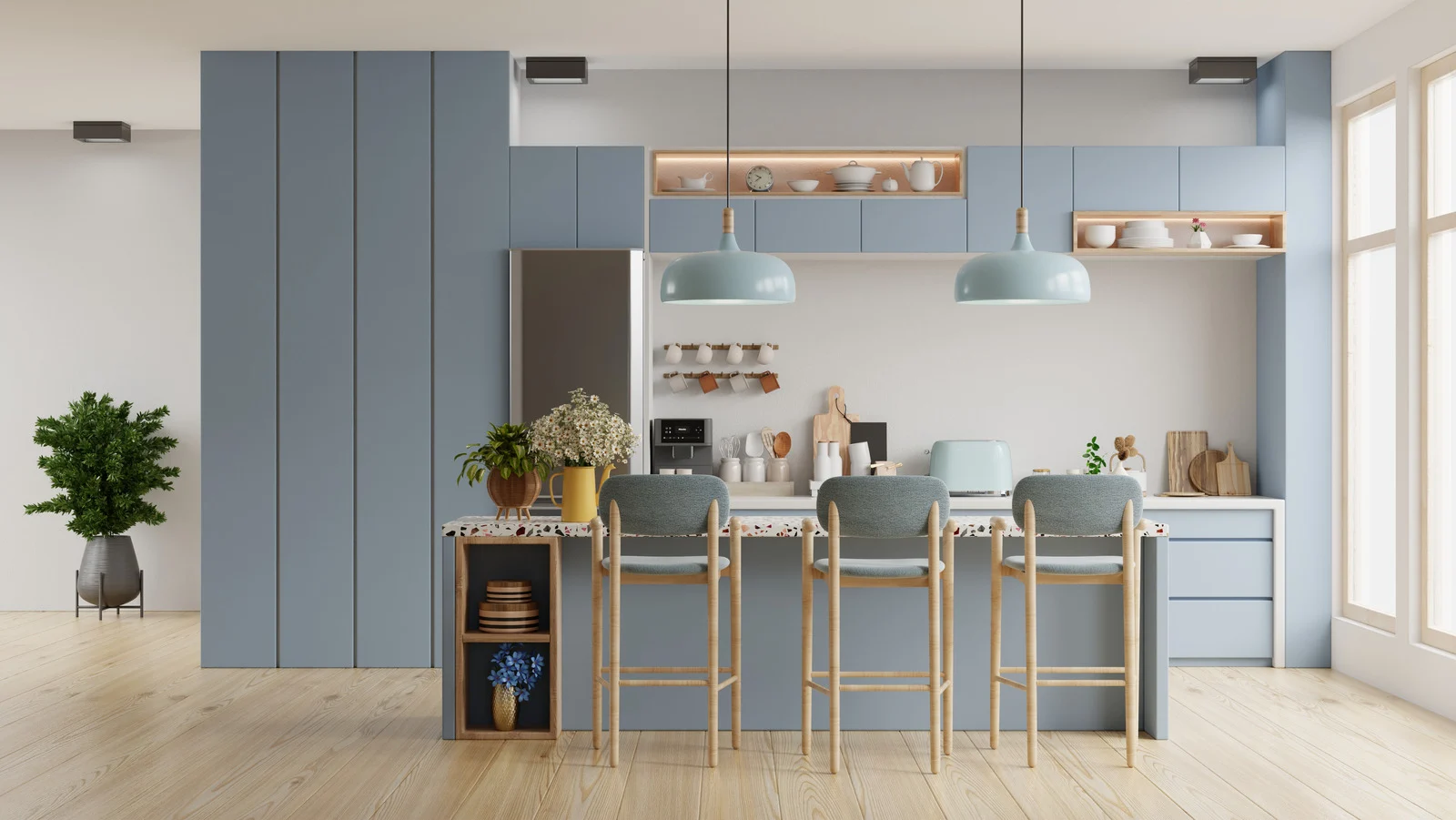 2) Red
Do you like the idea of a bold colour that makes a statement, but you're worried black might be too drastic? In this case, red might be the answer. Darker shades of red can create a dramatic effect, making it perfect if you're aiming for a unique, eye-catching kitchen design. While you might be concerned about a dark colour making the room look smaller, certain shades of red actually have the opposite effect, opening up the space and making it look more inviting. Plus, red goes well with arrange of different colours, so you'll have lots of options for worksurfaces, cupboards and drawers.
3) Green
Like red, green is an extremely versatile colour. Darker shades are a great way to make your kitchen feel cosy and welcoming during colder weather, while pale green evokes the sensation of being outdoors and immersing yourself in nature. While it may not be as dramatic as red or black, painting the walls light green is a really effective way to add a subtle splash of colour to your kitchen.
If you've decided on the perfect colour for your kitchen and you're looking for granite benchtops to fit in with your new colour scheme, get in touch with The Benchtop Guys today. We're experts in manufacturing and installing benchtops, and we can help you find the right benchtops to match your kitchen's new look.