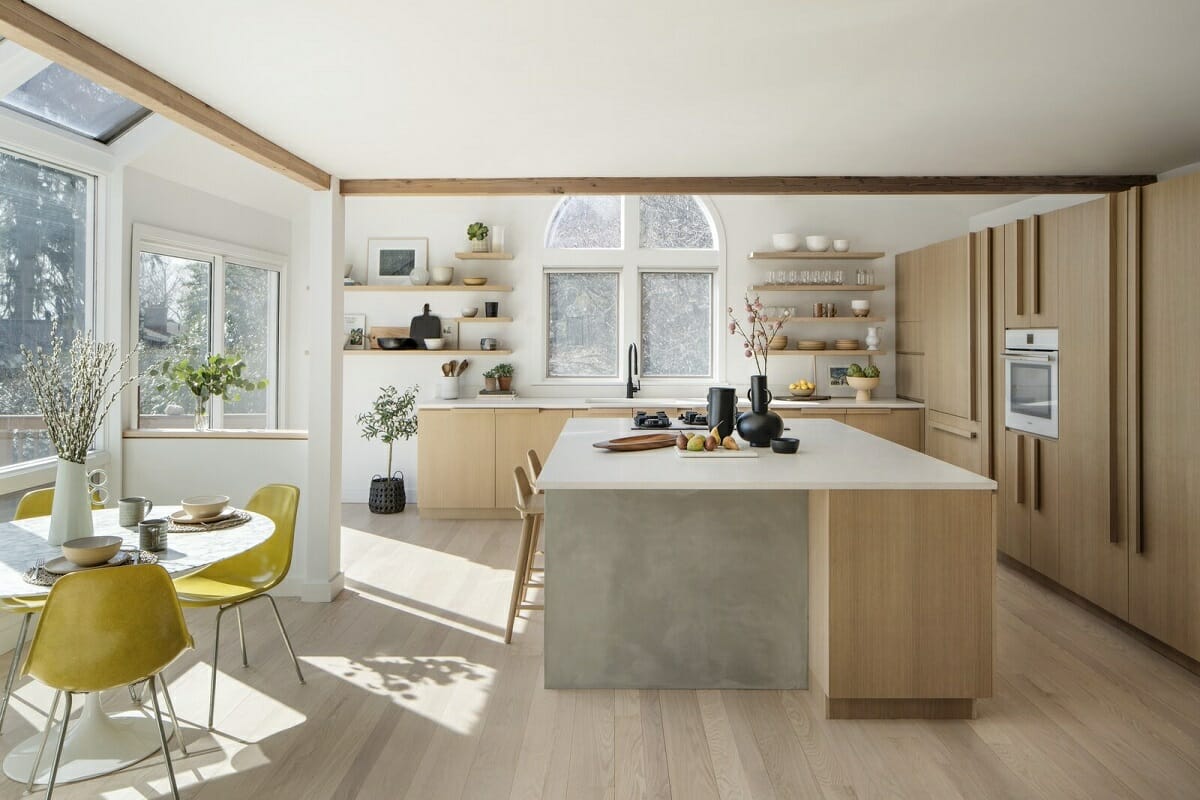 We all know that kitchens and bathrooms give the best return on investment when renovating. They also give us the most joy and rejuvenation, which is why homeowners prioritise them, with kitchen benchtops in NZ topping the list. Studies tracking property developments and interviewing thousands of homeowners over the past few years have projected upcoming kitchen trends – and today we are sharing those with you.
Kitchen Renovations 
The overall spend on kitchen renovations, in relation to the total value of the property, has steadily climbed as returns on investment have been consistently achieved. Minor facelifts are seldom done, and projects are usually full redesigns, including footprint changes, rewiring and replumbing ‒ with the inclusion of automated or super-smart fittings and gadgets.
Kitchen Benchtops 
Benchtops topped the list (pun intended) of 'first items to replace' with over 90% of property owners upgrading their benchtops. As technology drives cutting edge changes in every industry, the kitchen industry is not untouched by this. Composite stone (also called engineered stone) benchtops are by far the leaders of the pack in sales volumes. Granite Benchtops volumes only reached half the volume of engineered stone.
The colour range and style diversity of engineered products make them a much better fit for interior design demands. The ability to fill and repair them is also a big advantage.
Benchtops on kitchen islands are also growing in size as islands' functionality increases from prep areas to eating areas, entertainment areas, and striking feature pieces. Today, 40% of islands are over 2.1 metres in length.
Kitchen Technology 
Appliances are becoming so advanced nowadays we wonder if they will be walking and talking soon. In fact, some are talking already, telling you politely when they are finished or need attention. Thirty-three per cent of appliances installed are smart appliances or, at the very least, extremely high tech. This is nearly a 10% increase from the previous year. Wireless and smartphone connectivity is high on the 'popular features' list.
Kitchen Refrigerators 
The demand for beverage refrigerators has soared. This varies from wine coolers to can coolers and beer fridges. Beautiful options are available in powder-coated aluminium with timber racks or industrial options with slicker finishes. Perhaps it's an increase in entertaining or a desire to do fewer trips to the shop, but beverage refrigerators are on the priority list. Over 20% of kitchen renovations have beverage refrigerators straight after kitchen benchtops on the 'must have' list.
Contact us today for more information on additional trends or expert advice on your kitchen benchtops in NZ.